Player features
iOS 8, 9 & 10 compatible with full support for retina iPhone displays!

Multifunction jog dial with variable speed acceleration for fast forward, rewind (scrubbing) or volume control!

Stream music from SoundCloud!

Feature rich media picker that supports multiple selections and index jumps!

Play,pause,back,next, fast forward and rewind (customizable from 1 to 10 seconds).

Shuffle and repeat toggles.

Album art effects.

7 color themes to choose from. You can also use the RGB sliders to create your own colors, or try the cool color changer!

Song information with album art.

Ability to lookup a songs video on YouTube.

Ability to lookup a songs lyrics from SongLyrics.com.

Shake gesture support which triggers shuffle, previous or next song. Sensitivity settings are also supported.

Multiple button layouts.

Sleep timer.

Fitness Timer calculates calories burned based on weight, distance and activity!

Airplay support.

Air touch for Just The Music! Now you can trigger play, pause and next without even touching the screen! Wave your hand

over the screen to skip to the next song. To play and pause keep your hand near the screen for about a second.

Air Touch can also be triggered by "tapping" your body!

Motion FX for when your vehicle is on the move! Your current speed is shown and particles are based on vehicle velocity.

You can also set optional speed alerts, units of speed are kmph, mph, or knots!

Option to share what you are listening to via sms, email, Twitter or Facebook!

Backup, restore and mirror player settings via iCloud across multiple devices!

A unique and very easy to use interface and more!
WHAT SOME OF OUR USERS ARE SAYING
sorrydoit
wrote

,

COOL
This is a cool app! I'm listening music from this app right now while I'm writing this review! Really great interface. Dare say I use this more than the actual muisc app. I love this app. It makes listening to music while I'm driving extremely simple.
kishand09
wrote

,

Great Interface
Love the interface of this app, it is very different from any other music player I have use....Great app!
A77MiLos
wrote

,

Nice
Nice music player, I'm quite stunned by its pretty cool UI design, especially those fantastic animations. It even allow you to customize your own unique layouts! That's awesome, I highly recommend this app, it definitely worth the one dollar I've paid.
Killa991
wrote

,

Very nice app
So far one of the best music players on iTunes, it's that good, the interface is simple yet stunning, it also gives you a little boost in volume, with effects when playing.
tovielligu
wrote

,

I spend a lot of time on the road with my iPhone for music, and it drives me crazy trying to skip a track when I'm driving. Your app is exactly what I'm looking for. Thank you.
masenrich
wrote

,

This app is very user friendly and easy to use..you should have a try on it..
kulbidac
wrote

,

This app has been a great addition to my phone. I use this app while driving since it's so easy to use with the large icons. Thanks for the excellent app!
bangskuiy
wrote

,

I use this daily. It almost completely replaces the standard player in the iOS. This player is fully featured and has good function. All the surface area is used, not just the bottom and top of the screen. This is a good player.
bassamhany
wrote

,

Amazing app
This music player is really awesome as it has great features and nice interface which make it really a great app
dreadnok
wrote

,

Great idea
Cool interface, really simple and easy to access I'm too lazy to go jogging but my girlfriend says it makes things easier to work with her music while on the go so thumbs up
RedCanary5
wrote

,

Great app for runners
Love this app! Am running lots and the big buttons mean I don't have to stop to change the music. Also using it on car dash to control music while driving - much easier to see use the buttons.
SexySasha@1
wrote

,

Finally!!
Being a keen jogger it's great to find a practical app finally!! Definitely recommending this to my friends!!
Raasta
wrote

,

Awesome App
So easy to use, big buttons a bonus. best music player to date!!!
Mohammed Shiraz
wrote

,

Awesome App!
Amazing App. Highly recommend to anyone on the go. very easy to use interface. I go running everyday and to control the music is very easy...money well spent!
Ruinz2142
wrote

,

Awesome App!!
Great for jogging or taking a hike. For those people with big hands and taking ages to hit the play button. Great app!
Handsum devil
wrote

,

Great app!!
The most help full app ever! A must have
PrivateMax17
wrote

,

Great player
It's great to find a player with big clear buttons and cool color changes. Really easy to use.
OUR APP REVIEWS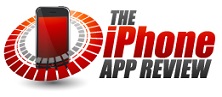 Click here to view.